We do what we love — help you. We've assembled a team of knowledgeable experts to teach, guide, and empower you to help you find your own financial success. Our goal is to provide direction, confidence, and capability.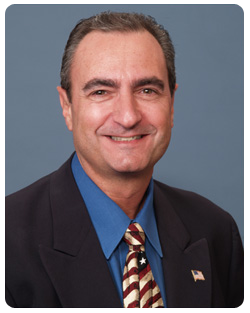 "The Surest Path to Success is the Path Most Clearly Defined"
Robert G. Miller, CFP®
Founder and President
With over thirty years of experience in the financial services industry, Rob believes that learning is imperative to understanding and action leads to success. His unique approach to the industry includes getting to know you first and equipping you with the right knowledge, strategies, and tools to make you feel confident in your financial decisions.
Rob's ability to teach doesn't stop in the office. He and his wife Ellen spend time with their children, David and Allison, growing and gaining life experiences together through traveling, sports, and Scouting.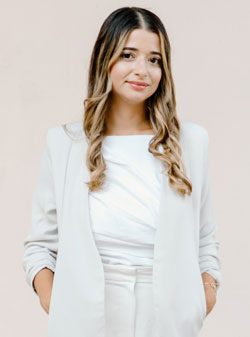 "The Main Thing is to Keep the Main Thing the Main Thing"
Lindsay Franks, CFP®
Director of Financial Planning
Lindsay can do it all. From ensuring your questions are answered and your needs are addressed (no matter how big or small), working closely with you to gather and process information for our unique LifePlan Design Process™, to making sure our processes and team are running efficiently. Lindsay has completed her FINRA Series 7 and Series 66 license, her Florida Health, Life and Variable Annuity License, and has earned her CERTIFIED FINANCIAL PLANNER® designation. Lindsay is your "go to" person here at The Miller Financial Group.
Lindsay joined The Miller Financial Group after receiving her Bachelor Degree from the University of Florida in 2016. Lindsay has completed internships at the Federal Register at the National Archives and Records Administration (NARA), the Office of Government Information Services (OGIS), and the Securities and Exchange Commission (SEC), all in Washington, D.C.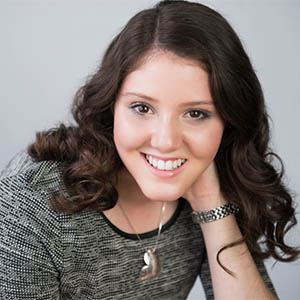 Samara Block
Client Support Assistant
Samara is an integral part of The Miller Financial Group Team and The LifePlan Design Process™. She is responsible for duties relating to planning and analysis, research and marketing, and client support under Lindsay's leadership and guidance. Samara uses her analytical skills to assist with special projects relating to the creation and updating of financial plans, asset allocation, and contract and policy analysis. She also helps with record keeping, ensuring we are up to date, accurate, organized, and secure.
Samara graduated from Touro College in Chicago, IL in 2018 and then moved to sunny South Florida, from Milwaukee WI. She participated in the Northwestern Mutual college financial internship program and became one of the top interns. She enjoys spending time with family and friends and traveling. She especially enjoys going to the beach with her nieces.
Our  Strategic  Partners