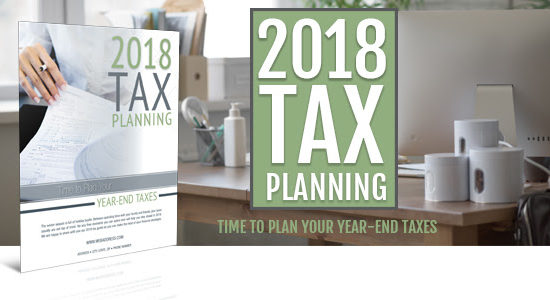 While 2018 holds the promise of considerable change in the financial sector, the old year still lingers – in the form of taxes and financial planning.
The close of 2017 introduced major revisions in the tax code: reductions in individual taxes and a sharp drop in the corporate rate. Understanding the changes and opportunities will help provide you with the financial footing to prosper in the new year while allowing you to take advantage of 2017's tax requirements.
As a financial professional, my aim is to provide my clients with the resources, the insight, and the latest updates that will help make this new year financially exciting and prosperous.
To access the whitepaper, please click here.
As always, it is our pleasure to serve you. If someone you know would benefit from receiving this communication, please forward or share it using the sharing buttons below.
Warmest regards,
Rob